Paving Contractor Pensacola FL
At Rou Pavers, Inc, we are the top choice of most property owners in Pensacola, FL. We have served countless owners of private residences and commercial establishments by creating paver amenities with timeless appeal and durability. We are the right company to hire if you demand top-quality paver structures for the lowest rates possible. Call 850-791-5641 right now and let our skilled crews take care of your paver installation concerns.


Pensacola's Finest Paving Contractor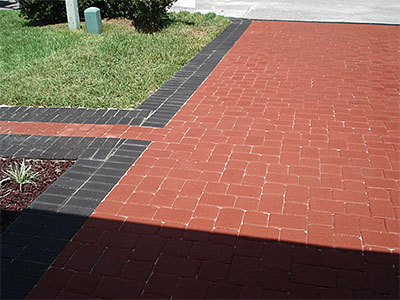 If you will look at our credentials, Rou Pavers, Inc is the best paving contractor to hire in the Pensacola, FL area. We take great pride in our paver installation crews that include highly experienced and skilled personnel who are among the best in the field. Our people are licensed professionals who have your best interest in mind, so they work hard from start to completion. We offer top-quality service that covers design and build aspects of a paving project. With our comprehensive service, clients won't have to hire multiple contractors for their various needs.

As an experienced paver contractor, we use only premium paving materials sourced from trusted names such as Belgard and Cambridge. We also follow a meticulous approach to paver creation, so clients are assured of world-class paver features that will make their landscape more valuable and stunning. We are the only company that you need to contact if you want extraordinary paver amenities.


Sturdy Paver Structures at Affordable Rates
We can design and then install all sorts of paver amenities that clients demand for their landscapes. From simple paths to large driveways, our skilled crews are ready to take on the challenge. We can create patios, driveways, decks, walkways, sidewalks, and fireplaces with absolute beauty and guaranteed decades' worth of service. Our crews will build your desired paver amenities following your design preferences, so you can have a landscape that is representative of your personality.

Many property owners shun the idea of improving their outdoors because of the usually high rates that many paving contractors in Pensacola, FL charge. The good thing is that such is not the case with us. In fact, we offer probably the most competitive and reasonable pricing among all companies providing paver installation services. As a paving contractor, we realized the need to keep our services well within our clients' reach to serve them better. Whether they want us to design and build driveways or patios, clients in Pensacola and surrounding areas that we serve can expect fair pricing. We also put our undivided commitment to every project that we handle. In the end, we can assure clients of total satisfaction with our brand of service. Call us now for inquiries or free project estimate.
Cities that are served in Florida (FL):